The Mississippi Library Commission offers marketing, promotional, and advocacy help as needed for public libraries.  If your library would like help, please contact Kristina Kelly, Public Relations Coordinator, at 601-432-4157 or email at kkelly@mlc.lib.ms.us.
Past projects for libraries include logo design, video production, and photography.
Marketing Audit
Review your efforts with this Marketing Audit.
PL Marketing Audit Checklist by Kristina Kelly
Click the above link to view a complete 2023 calendar.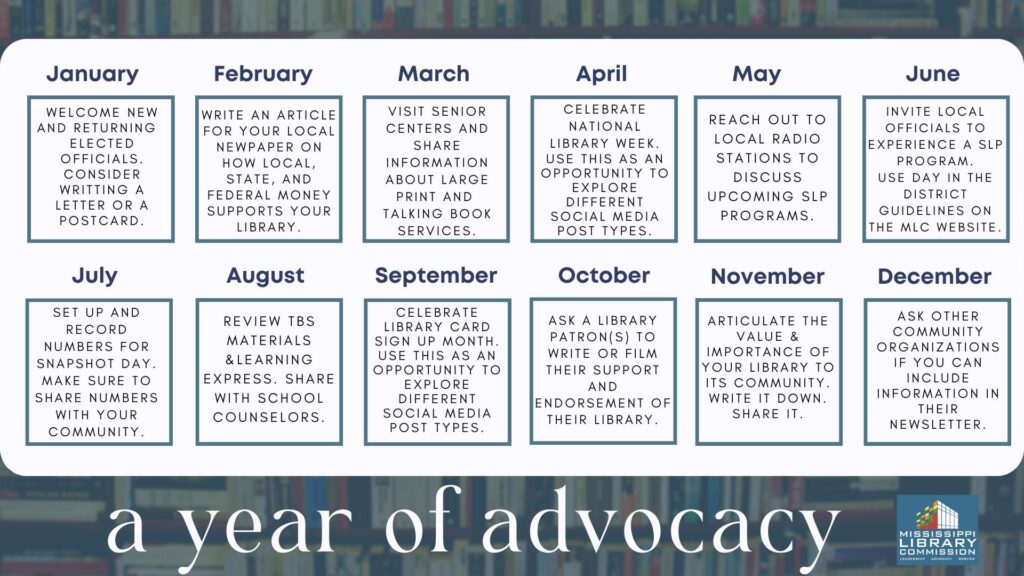 A brief overview for organizing an event for your elected officials to visit and experience their public library.  Advocacy events are not a one and done. Consider scheduling several events throughout the year for your local and state elected officials.