Snapshot Day: A Day in the Life of Mississippi Libraries is an advocacy project of the Mississippi Library Commission.
Snapshot Day was held on August 6, 2019, with 120 libraries from 28 library systems participating! Each participating library submitted their information from that day to the Library Commission and the totals were calculated. Additionally, the participating libraries were asked to submit photos of what happened in their library on August 6th. It was fun to see all the great photos of patrons who visited and took advantage of library services. These libraries served 12,577 patrons that day.
Considering that only about 1/2 of Mississippi's public libraries were able to participate in 2019, think what the realistic totals were for Snapshot Day!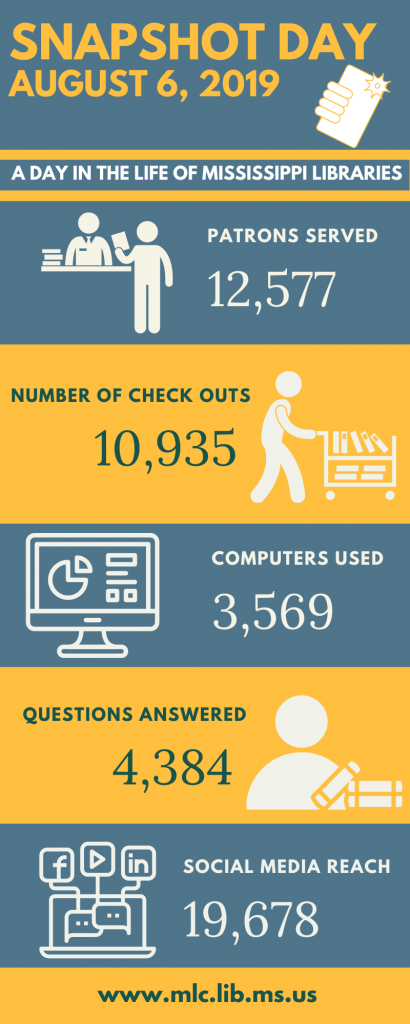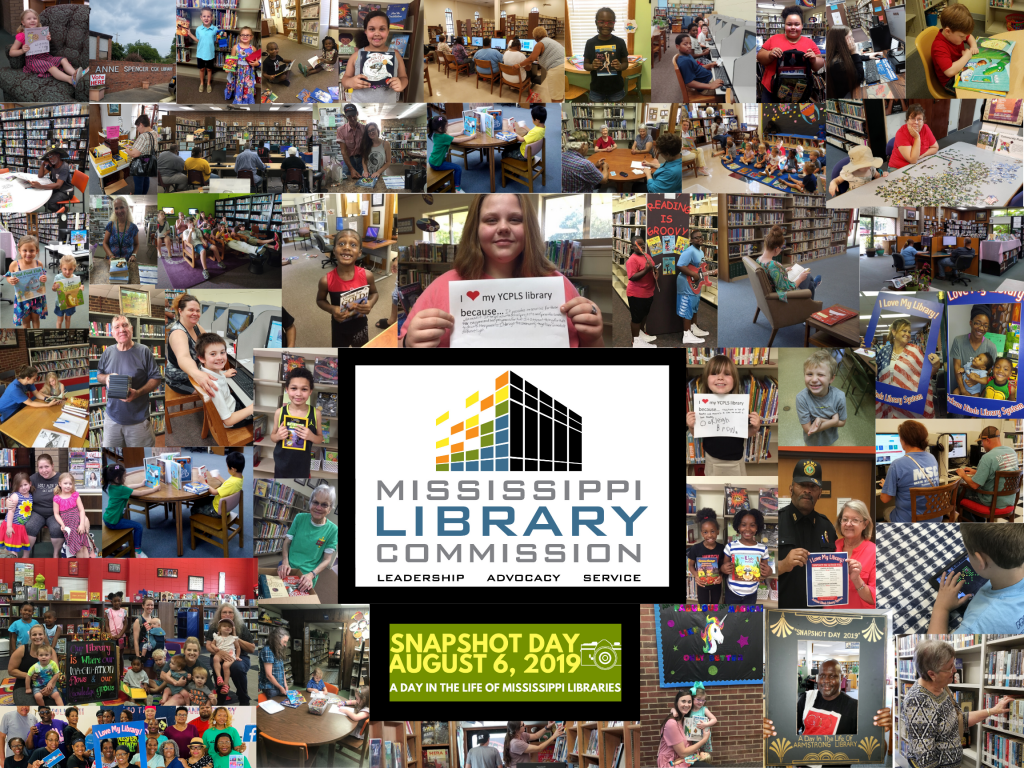 Thank you so much for your participation!  Contact Ethel Dunn if you have any questions or need assistance!