Snapshot Day: A Day in the Life of Mississippi Libraries is an advocacy project of the Mississippi Library Commission.  MLC is working now to tally all of the stats from 2019's Snapshot Day.  Stay tuned for the outcomes!  Below is the impact from last year's Snapshot Day!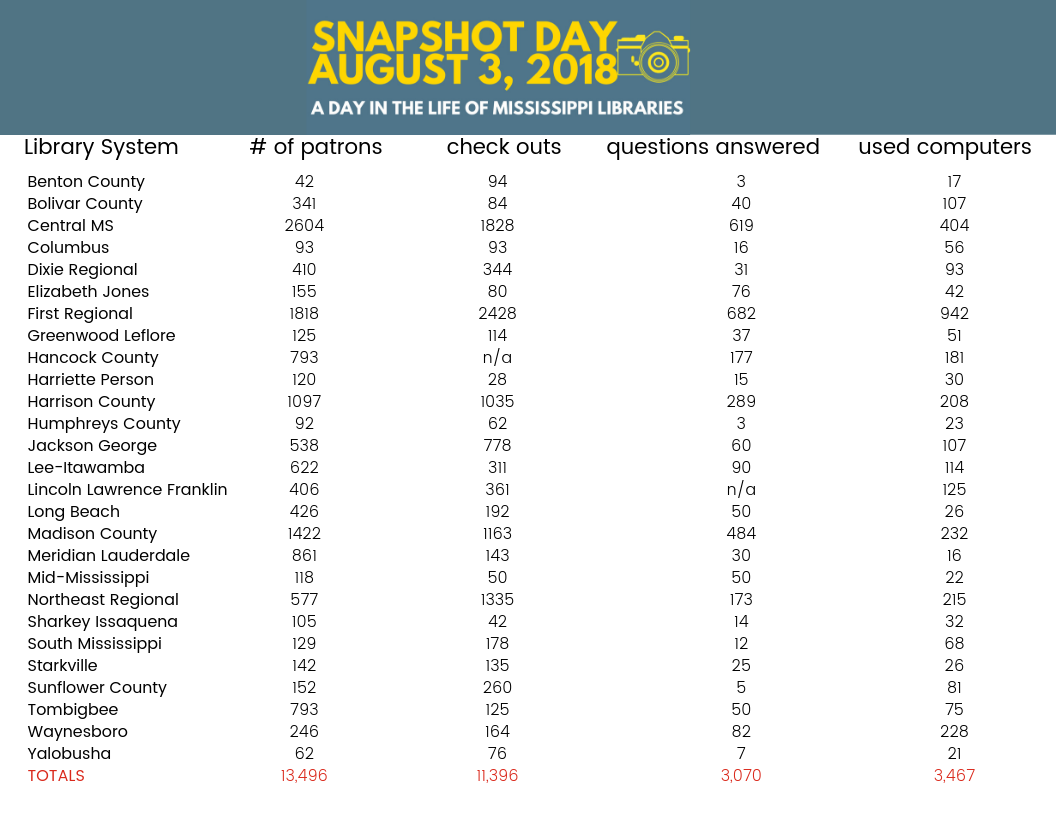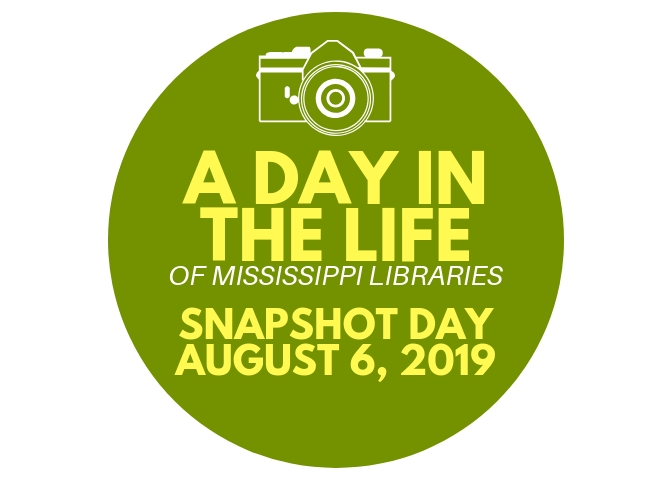 Profile picture for social media: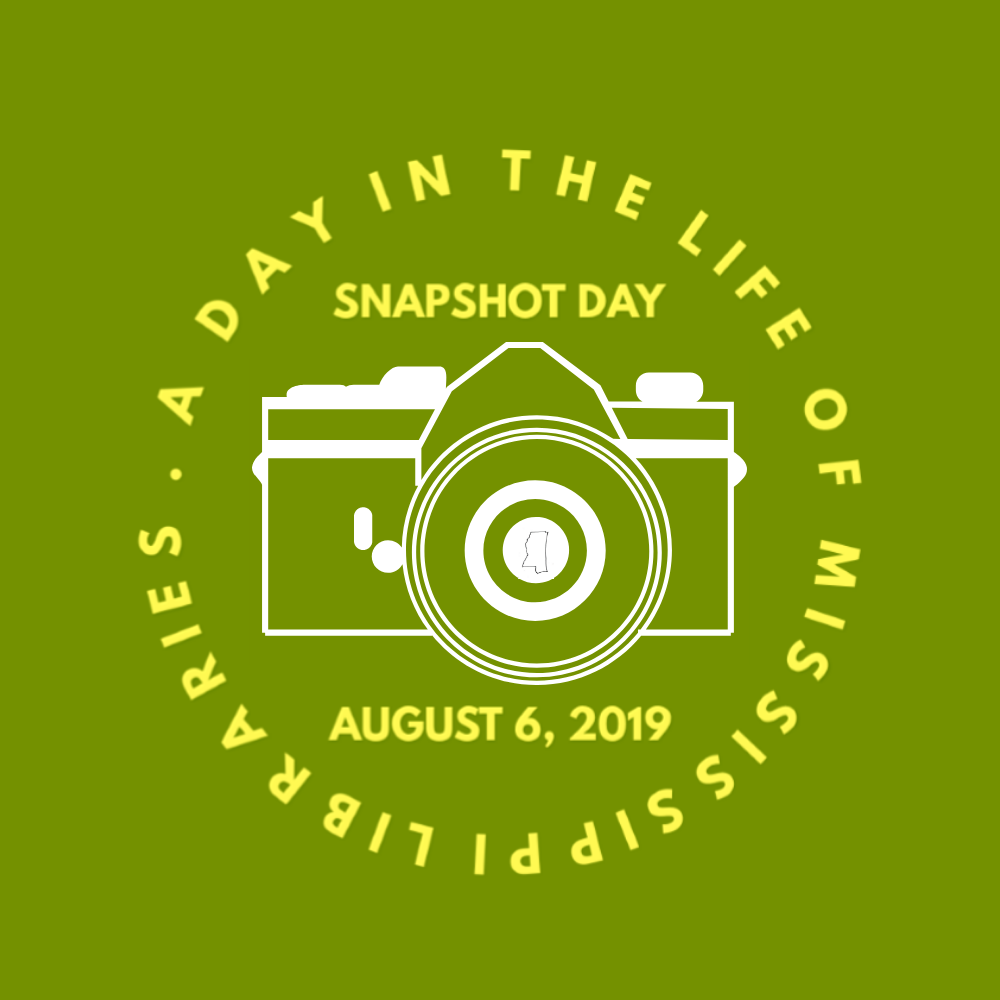 Thank you so much for your participation!  Contact Susan Liles if you have any questions or need assistance!