Library Development staff offers consultation to public library system directors, staff, library trustees, Friends groups, governing authorities, and others on a variety of public library policy and management issues.
Library Development staff provide training and continuing education opportunities to assist in increasing library staff competencies in both traditional library services and in new and emerging technologies.
Consulting Services
Each library system has an assigned consultant who serves as a liaison to the services provided by the Library Commission. Public libraries are encouraged to contact their consultants for advice on library management, personnel, boards and trustees, building maintenance/construction, programming, as well as assistance with policies and LSTA grant applications. Click here for consulting designations.
Online Resources
Continuing Education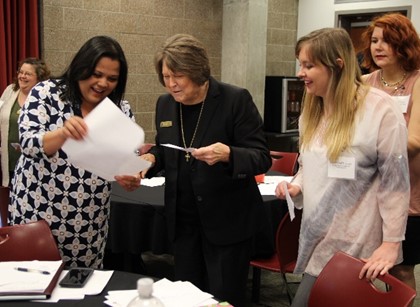 The continuing education program is an important part of MLC's services to the public library community. Each year the Mississippi Library Commission provides a skills development program with training opportunities in both traditional and emerging library services.
FY23 Continuing Education Catalog Part 1 (July-December 2022)
Need specific training for your library staff? Use our form to get the training you need:
MLC Webinars
The Continuing Education Calendar includes webinars produced by MLC. These are located on MLC's YouTube channel. Previously archived webinars, along with accompanying presentation materials and handouts, are located here.
In some cases, Mississippi library staff may receive continuing education credit for viewing a webinar. If CEU's are available for a particular webinar, the amount will be shown beside its listing on the archived webinars web page linked above. Registration in advance of viewing is required for CEU credit. For an application and registration link to a CE credit-eligible webinar, please contact MLC's Continuing Education Coordinator, Kayla Martin-Gant, at kmartin-gant@mlc.lib.ms.us or 601-432-4057.
Continuing Education Units (CEUs):
WebJunction
WebJunction's library-specific courses are available for free to all library workers and volunteers across the nation. Simply create an account at learn.webjunction.org, and then explore the catalog of library-focused courses and webinars. Certificates of completion will be available to you after you have completed any course or webinar that you enroll in from the catalog.
Statistics
In keeping with Mississippi law, Section 39-3-107, Mississippi Code, 1972, public libraries submit annual statistics to the Mississippi Library Commission. The State Data Coordinator, Mac Buntin, then proofs the data and submits it to the Institute for Museums and Library Services for the Public Library Survey. For previous years' statistical reports and links to related data, click here.
Summer Library Program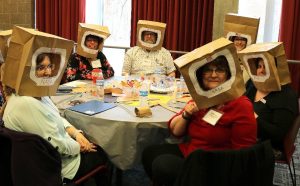 MLC is a member of the Collaborative Summer Library Program, a consortium of libraries nationwide that work together to provide summer library program materials at a low cost to public libraries. MLC pays for the annual membership of all public libraries in the state, provides public librarians with summer reading manuals for early literacy, children's, teen, and adult programming, provides promotional materials to public libraries for use in programming, and arranges multiple summer reading trainings each spring. The 2019 theme was "A Universe of Stories"; the 2020 theme will be "Imagine Your Story." Over 119,118 people attended 2019 Summer Library programming!
Friends of Mississippi Libraries, Inc.
As charitable organizations in Mississippi, local Friends chapters can choose to share the Friends of Mississippi Libraries, Inc.'s U.S. Internal Revenue Service 501 (c)(3) non-profit designation. It is also important for all Friends chapters to register as tax-exempt charitable organizations with the Mississippi Secretary of State's office: http://www.sos.ms.gov/Charities/Pages/default.aspx
Starting a Friends Group in Mississippi:
Maintaining a Friends Group in Mississippi:
Tools to Help Friends of the Library
The Margaret Murray Grant
The purpose of the Margaret Murray grant is to advance library programming and literacy for Mississippi public libraries through activities sponsored by the local Friends of Mississippi Libraries chapters.
Funds are earmarked for programming, collection development, and literacy activities. Funds are not intended for administrative or operational use.
Margaret Murray Grant Application 2022
Application deadline: February 28th, 2022
Margaret Murray Grant Evaluation for 2021
Evaluation deadline: December 30th, 2021