The following is a step-by-step instruction on placing a Large Print Extended Loan (LPEXT) request.
You can log into our catalog using your LPEXT account here.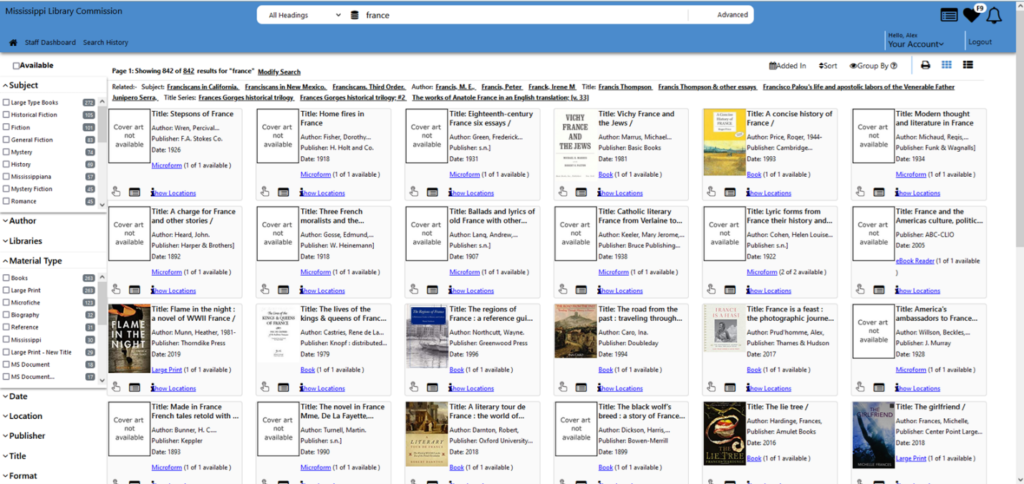 (need each image saved as a file–see how fuzzy this is)
After you've logged in, use the search bar at the top of the screen to find books.
Since Large Print Extended Loan only applies to older large print, you can change the material type to Large Print using the menu to the left and it will show relevant titles.
(need screenshot of the menu to the left with arrow)
Click on the finger icon to request the book.
(closeup of finger icon with one specific book)
Instructions for Placing a Hold:
Click on the finger icon
Ignore the "Not Needed Before" Date and fill in the "Cancel if Not Filled By" date if necessary
Click Place Hold
Hit OK
(show all of these steps)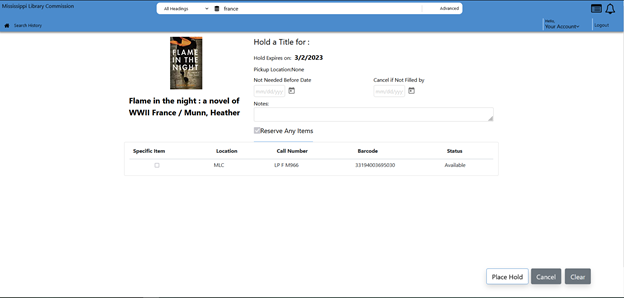 To see your requests, click on the Your Account arrow at the top-right of the screen and click on Items on Hold.
(show Your Account arrow)